Want to go on a mystical adventure, want to liven up your next party or event?
Then hire professional Psychics, Tarot Readers, and Spiritual counselors Debra Campbell and Troy Rawls. Your guests will be amazed at their readings and your party will be remembered for years to come.
Debra and Troy have combined 30 years experience as professional psychics and readers and have an incredible reputation with every party they've every read at and past clients have kept coming back for more.
Debra and Troy are also available for private reading in your home or theirs.
Do you own a coffee shop, restaurant or other business? What better way to draw in new customers than to offer them a chance to peak into their possible futures when it come to relationships, money matters, business affairs or health issues.
Do for serious guidance or just for fun.
Some of the services offered by Debra Campbell are:

Psychic & Intuitive Readings
Tarot
Palm Readings
Energy Healings*
Past Life Regressions*
Crystal Readings
Spiritual Counseling
Throwing stones
Sťances*
House Blessings and Cleansings
Solar Detox work*
Some of the services offered by Troy Rawls are:

Tarot Reading
Psychic Readings
Energy Healings*
Past Life Regressions*
Spiritual Counseling
Sťances*
Ancient Egyptian rune readings
Spell work*
Solar Detox work*
These are just a sample of the services offered by this pair of top psychics. They can be hired together or separately. Contact them today to schedule them today.
Phone: 562-903-1759
E-mail: MysticialReaders@netscape.net
---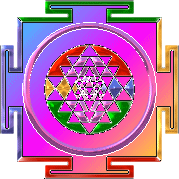 Back to Debra's homepage

Back to Troy's Homepage
e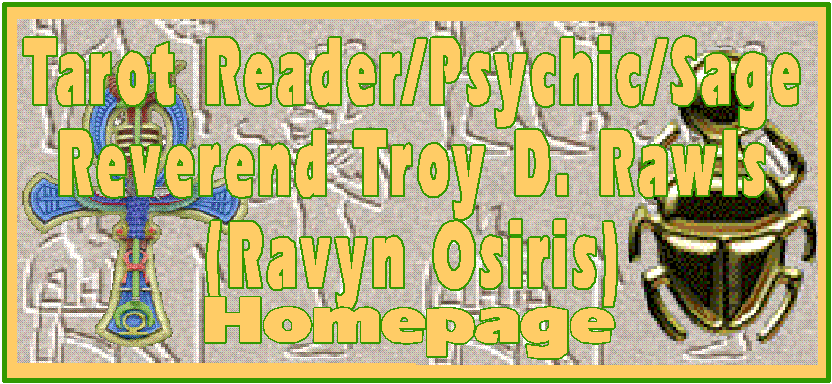 * These services can only be offered for private, individual at home clients.
---
Disclaimer: these service are offered for entertainment only. No guarantees can be offered for any service.

---